I have been feeling pretty low lately. Money is tight, and I'm bracing myself for my first Christmas without my dad. Both are difficult scenarios to deal with, but the financial situation is the one that is not new.
Each year as Christmas approaches we are reminded that our financial life is not quite where we hoped it would be. As my husband put it recently, "the holidays shine a spotlight on financial struggles."
But I don't want to wallow in despair at the holidays, because it really is a magical time of year that I have always loved. I needed to lift my own spirits, and the spirits of my family. So I asked myself, what can I do without spending ANY money? What can I craft? What can I bake?
I went searching through our bins of Christmas decorations, and then pulled my dusty box of craft supplies (that hadn't been touched in ages) out of a closet. I may not have money for a shopping spree at Target, but it turns out I was rich in other ways! I had a straw wreath, plenty of felt, plenty of yarn, and a glue gun.
These were items I had purchased nearly five years ago for a project I never completed! I got to work immediately and in just a few hours, had a lovely new Christmas wreath to proudly display in my living room.
Christmas spirits lifted! No money spent.
If you are feeling down because of your financial circumstances, I have a challenge for you. Look around your home, really look, and see how much you already have. Take a moment to be grateful. And then make something out of nothing!
What could you make without spending any money? I challenge you to gather any supplies you may have – everything from paper plates, ribbons, construction paper and clothespins to old t-shirts, used greeting cards, buttons and fabric scraps – and then get creative!
If you are reading this blog post, you have access to the internet! That's a blessing and a privilege in itself. There are a million and one ideas waiting for you on Pinterest. Search by "ingredient." If you have yarn, felt, newspapers, or a stack of old magazines, there are crafts and projects for all of them!
Make a beautiful new decoration to brighten up your home. Make a homemade gift for a family member you didn't think you could afford to buy a present for this year. Bake something sweet for a neighbor with ingredients you already have in your pantry.
Don't focus on what you don't have and what you can't get because of your financial situation. Instead, look at the things you do have and see what you can do with them!
I hope you feel encouraged to make the most out of what you have! It's something I'm going to try to do more often.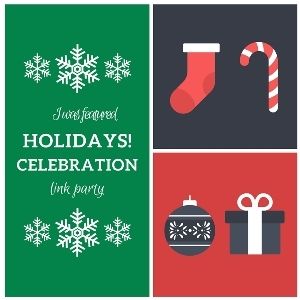 You Might Also Enjoy ...
(Visited 414 times, 1 visits today)